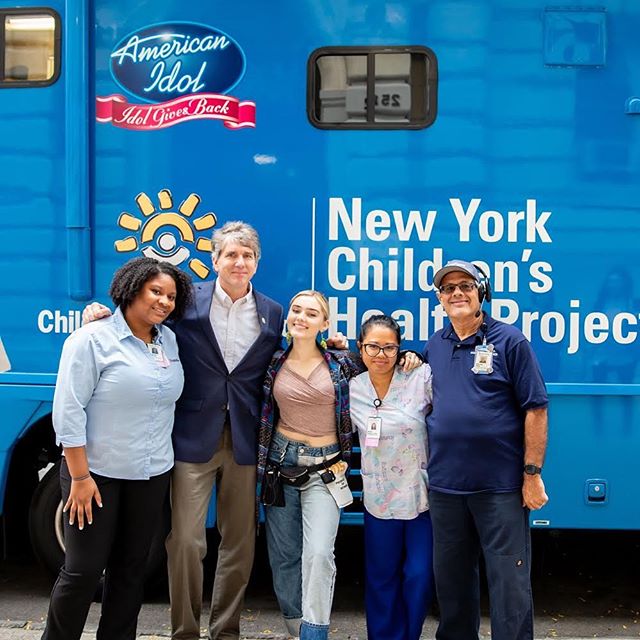 This young lady cares and we are thrilled! This week, actress @megdonnelly of @americanhousewifeabc visited our mobile and fixed site clinics at our New York Children's Health Project at @montefiorehealthsystem to learn more about the work we do with children who are disadvantaged. She repeatedly called our work "Incredible!" and remarked at one point, "It's so crazy that we take something as simple as a doctor's check-up for granted." Thank you for understanding the importance of providing high-quality healthcare to the children who need it most, and for spreading your positive energy! We congratulate you on your upcoming album #Trust--it's your big message and what we build every day with communities who look to us to be there with essential medical care. #Trust #kids #childrenshealth #Disney #Zombies #AmericanHousewife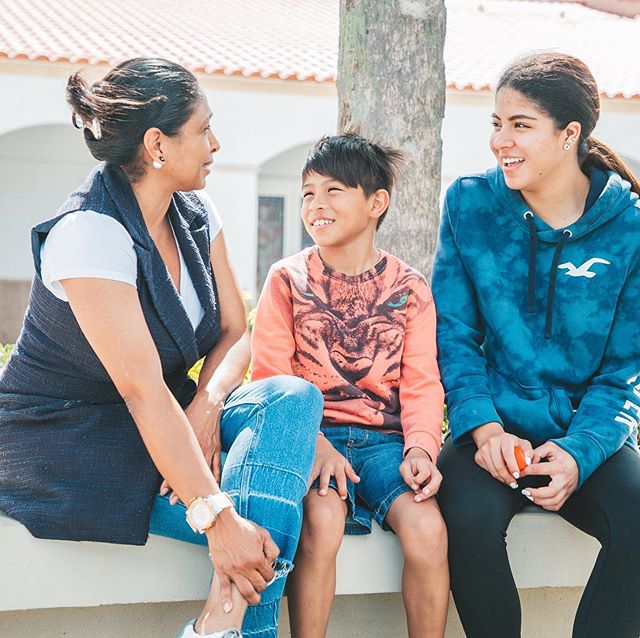 For children, a positive sense of self and cultural identity is linked to health, and schools can play a vital role in reinforcing positive representation. For Indigenous children in particular, stereotypical and racist portrayals of Indigenous communities, in things like mascots and biased history lessons, can lead to bullying, negative sense of self-worth, and future health challenges. We must build inclusive, equitable environments for all children. Because we know that a strong sense of self builds strong children, we celebrate #NationalIndigenousPeoplesDay. #children #history #pride #selfconfidence #equity #inclusive #selflove
On Friday, October 4, @chfund CEO @denniswalto1, MA was in attendance at @ololchildrens Blessing Ceremony in celebration of the opening of their brand new facility. OLOL is our partner institution at our Baton Rouge Children's Health Project. Also in attendance at the beautiful ceremony was Roberta Carona Vicari, MD, FAAP, our Medical Director at BRCHP, both pictured here. Congratulations to the staff and board of OLOL!
@chfund strongly opposes the administration's proposed changes to the Supplemental Nutrition Assistance Program (SNAP). The proposed rule puts children's health at risk. Children's Health Fund strongly urges the administration to immediately withdraw this proposal in full. Read our full statement at bit.ly/chf-snap
We can't say enough about @chfund friend, @yankees great, and Puerto Rican legend @berniewilliamsofficial. Over 25 years ago as a young baseball player, he devoted his talents and platform to support healthcare access for children living in poverty through CHF. Now as an acclaimed jazz guitarist, he remains a lifelong advocate. We love you, Bernie! Learn more about CHF via our link in bio. #HispanicHeritageMonth
Puerto Rican superstar @marcanthony has been a devoted advocate for children's healthcare and friend of @chfund for decades. Recently, his advocacy and generosity contributed millions to Hurricane Maria relief efforts in Puerto Rico. He also happens to be the top-selling tropical salsa artist of all time and a winner of two Grammy Awards and six Latin Grammys! We are proud to celebrate him and his advocacy. Here's a pic of Marc performing at our 2007 Annual Benefit Gala! #HispanicHeritageMonth
Congratulations to @ololchildrens who held their blessing ceremony for their brand new facility this morning! @chfund CEO Dennis Walto was in attendance to help celebrate the momentous occasion. OLOL is a partner institution at our Baton Rouge program.
Children's Health Fund gives a shout out to our Latina #Shero, recent Emmy winner, and renowned correspondent and producer @ahylton26 of @vicenews ! Antonia recently produced a poignant story about the health crisis facing migrant children in NOLA through our New Orleans Children's Health Project. We are grateful for her dedication and tenacity in going where most journalists don't go to tell the stories of children whose voices need to be heard. From this photo, it is clear that her care brought a ray of happiness to a family she spoke to from our clinic, at a time of extreme difficulty in their lives. #HispanicHeritageMonth #Immigrant #Children #WomeninMedia
Be a superhero for @chfund by bidding on our @ifonly auction for a VIP getaway to @nycomiccon, October 3-6! Enjoy NYC's legendary pop-culture event with access to sold-out 4-Day Passes and attendance at the official after-party, along with a luxe hotel stay at @omniberkshire, and roundtrip airfare for 2 from @americanair! Bidding closes on September 25 at 3 p.m. EST. SHARE WITH YOUR COMIC CON BUDDIES! #NYCC #NYComicCon #ComicBooks #Anime #Manga #VideoGames #BoardGames #MagicTheGathering #DCComics #MarvelComics #ImageComics #IndieComics #OmniBerkshire #AmericanAirlines #cosplay
4 DAYS LEFT TO BID! Be a superhero for @chfund by bidding on our @ifonly auction for a VIP getaway to @nycomiccon, October 3-6! Enjoy NYC's legendary pop-culture event with access to sold-out 4-Day Passes and attendance at the official after-party, along with a luxe hotel stay at @omniberkshire, and roundtrip airfare for 2 from @americanair! The Omni Berkshire is conveniently located on 52nd Street between Madison and 5th Avenue in the heart of Manhattan. Just beyond its front doors are the best shopping, theater and historical attractions in the city. Bidding closes on September 25 at 3 p.m. EST. SHARE WITH YOUR COMIC CON BUDDIES! #NYCC #NYComicCon #ComicBooks #Anime #Manga #VideoGames #BoardGames #MagicTheGathering #DCComics #MarvelComics #ImageComics #IndieComics #OmniBerkshire #AmericanAirlines